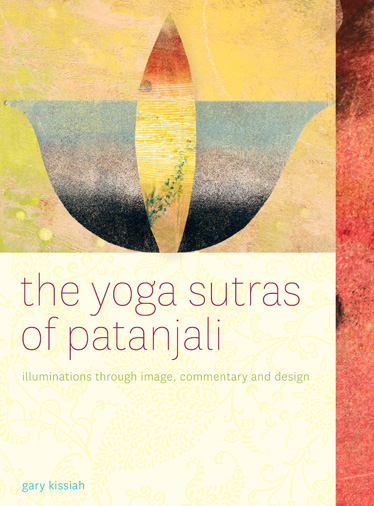 The Second Edition of The Yoga Sutras of Patanjali: Illuminated has  just been published!
Like pearls on a thread, the Yoga Sutras embrace the entire science of yoga: its philosophy, practices, and moral code. My book presents each Sutra in a beautiful layout that contains the Sanskrit text, an English translation, imagery that illuminates the Sutra and a commentary. The commentaries are drawn from spiritual writings from a variety of traditions. The book is 400 pages long and is ideal for teacher training programs.
The First Edition has sold out. You can get the first edition in PDF form by clicking on the "Download For Free" link below.
The Second Edition has new images and expanded content. It is printed on premium paper and has a red placeholder ribbon.
If you would like to purchase 5 or more copies for your teacher training program or to give them to your friends, please contact me at lilalabs@gmail.com. I will be happy to give  you a 30% publisher's discount.
You can purchase copies of the Second Edition on Amazon by clicking on the link below.
To get a free PDF version of the First Edition of the Yoga Sutras: Illuminated, please click here: