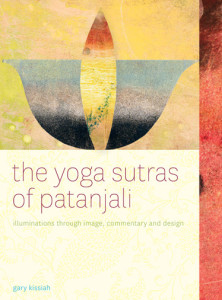 Like pearls on a thread, the Yoga Sutras embrace the entire science of yoga: its philosophy, practices, and moral code. Each Sutra is presented in a beautiful layout that contains the Sanskrit text, an English translation, imagery that illuminates the Sutra and a commentary. The commentaries are drawn from a variety of traditions. The book is 400 pages long. It is ideal for teacher training programs.
This is a PDF of the First Edition of The Yoga Sutras of Patanjali. It is a free download. I wrote this book and offer it to the Yoga community to spread knowledge of the foundations of Yoga. If you want the print version, it is available on Amazon or you can contact me directly.
 Thanks for supporting my project!
OM
Gary