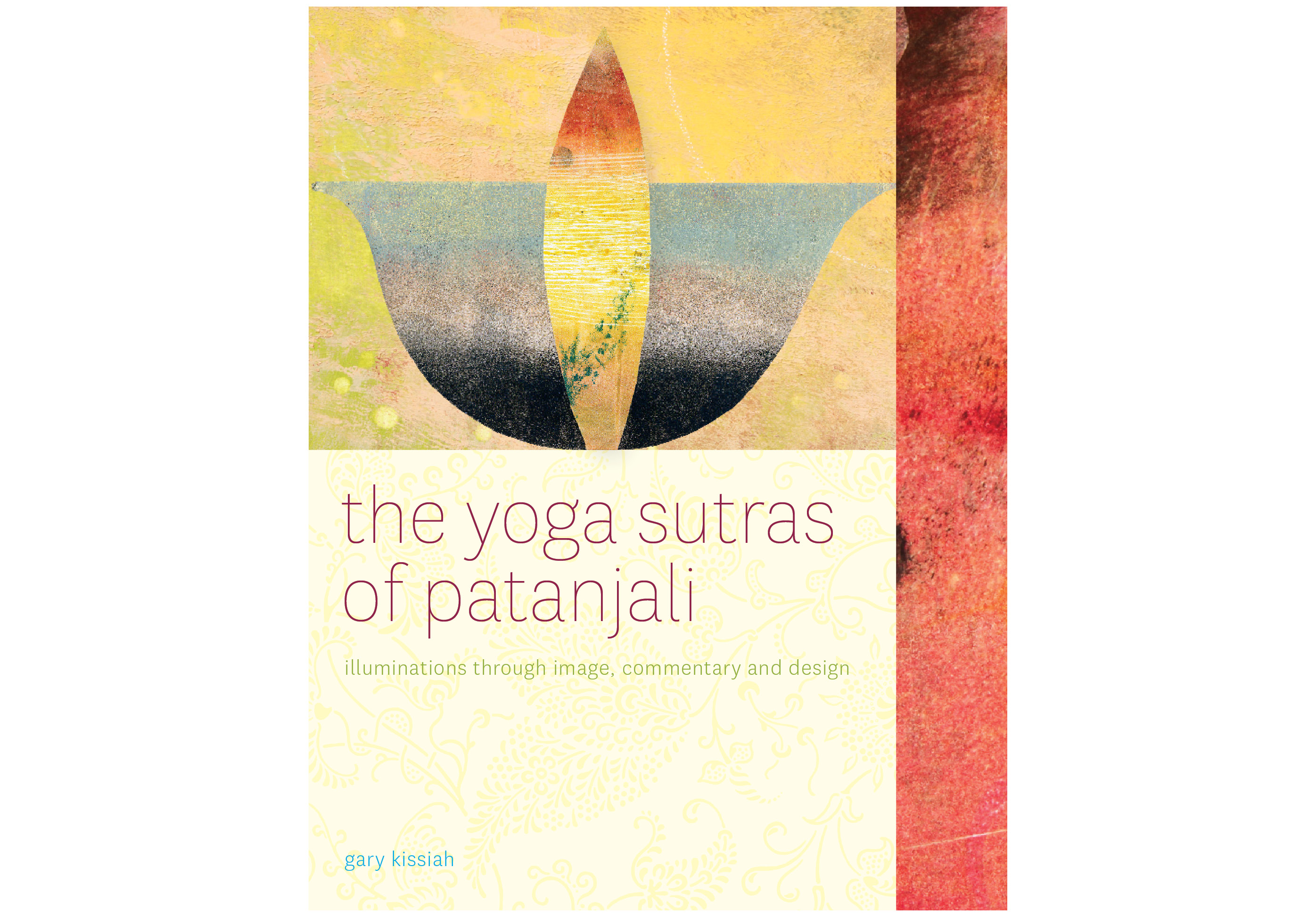 Yoga Sutras
The Yoga Sutras are one of the most important works on yoga. Like pearls on a thread, the Sutras embrace the entire science of yoga: its philosophy, practices, and moral code.
However, most translations of the Sutras are academic and technical and our attempts to read the Sutras often become tedious, difficult and unrewarding.
Our book takes a new approach. Each Sutra is presented in a beautiful layout that contains the Sanskrit text, an English translation, imagery that illuminates the Sutra and a commentary. The commentaries are drawn from spiritual writings from a variety of traditions. The book includes space for journal entries and is ideal for teacher training programs.
The first edition of the book is sold out but I am hard at work  preparing a new and expanded Second Edition. We anticipate that the book will be released this Fall!
In the meantime, you can buy the first edition of our book in PDF form.  You can read it on iPads, iPhones and other devices. It is beautifully designed and is 430 pages long.
[column1_3]
[big_box style="light"]
Sample the Book
[button_medium bg="669933″ color="FFFFFF" href="http://www.garykissiah.com/wp-content/uploads/books/Yoga Sutras Sample Book.pdf"]Click to download sample[/button_medium]
[/big_box]
[/column1_3]
[column1_3]
[big_box style="light"]
Purchase PDF version
buy
[/big_box]
[/column1_3]
[column1_3_last]
[big_box style="light"]
Purchase Printed Version
[button_medium bg="669933″ color="FFFFFF" href="http://www.amazon.com/Sutras-Patanjali-Illuminations-Through-Commentary-Design/dp/0615388442/ref=sr_1_1?s=books&ie=UTF8&qid=1368135877&sr=1-1&keywords=gary+kissiah"]Purchase the book on Amazon.com[/button_medium]
[/big_box]
[/column1_3_last]